Augusta Evans School was organized to provide a quality education, appropriate for mentally handicapped students of Mobile County and individualized to meet each of these student's needs.
As Special Education practices in the United State, Alabama, and Mobile County move into a new century, it has become imperative that changes in philosophies and methods are forthcoming. To this end, the faculty, staff and parents of Evans School are dedicated to ensuring that every special needs individual receives an education of the highest quality, an education appropriately designed for each individual, an education which provides each individual with the skills necessary to become a productive citizen, and an education delivered in a setting designed to allow each student to develop to his maximum potential.
The faculty and staff of Augusta Evans School take pride in its leadership role in Special Education in Mobile County. Realizing that continuing research and continuing preparation are necessary to facilitate change in any endeavor.
School Motto:
Extraordinary students with extraordinary gifts equals extraordinary success.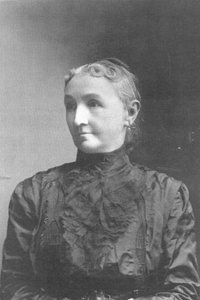 Augusta Evans School is named after Augusta Jane Evans an author. She was originally from Columbus, Georgia. She was taught at home due to being a fragile child. She was encouraged to read which lead to her interest in writing. She wrote many novels. During the Civil War she took Confederate soldiers into her home as a minature hospital. After watching so many suffer she was instrumental in helping establish the Mobile Infirmary Hospital in 1887. She died at the age of 74 in 1909. The Augusta Evans School was opened in 1952 on Florida Street. In 2013, a new school was built at the Biloxi Avenue location.