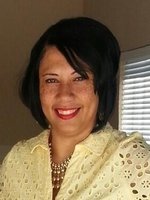 Parents and Community Stakeholders,
It is with sincere pleasure and humbleness that I welcome you to another fantastic school year at Augusta Evans. I am elated about the school year and I look forward to the future. As always, our focus will be on enhancing our parental involvement and continuing to challenge our students academically.
This year we welcome several new employees to our Augusta Evans family. These fine individuals bring a diversity of professional backgrounds as it relates to working with children with disabilities and, most importantly, share in our belief that all children can learn. Also, this year we will continue utilizing our functional lab and our outdoor classroom. One new initiative to our school is the implementation of our (RISE program) Reaching Independence through a Structured Environment. This classroom will focus strictly on teaching students through Applied Behavior Analysis and is specifically designed to meet the unique behavioral needs of our students.
Please allow me to take this opportunity to tell you a little about myself. I have been with the Mobile County Public School System for 16 years. I have a Masters of Education degree in Special Education. I have been married to my husband, Sylvester Kidd, for 18 years. Together, we have a beautiful, feisty angel named Maddie. Maddie is ten years old and is cognitively challenged. Maddie keeps me grounded; she helps me remain focused on the importance of serving and advocating for students with special needs. I know how challenging it can be to parent a child with special needs. Here at Evans, my staff and I are committed to providing parents and guardians with the resources and support they need.
Again, I would like to welcome you and I encourage you to get involved and I challenge you to help us make a difference.
Best regards,
Mrs. Asha J. Kidd
Principal